Mwakilishi (Kenya)
By John Wanjohi Mon, 08/30/2021 @ 08:30pm 1436 views 14 comments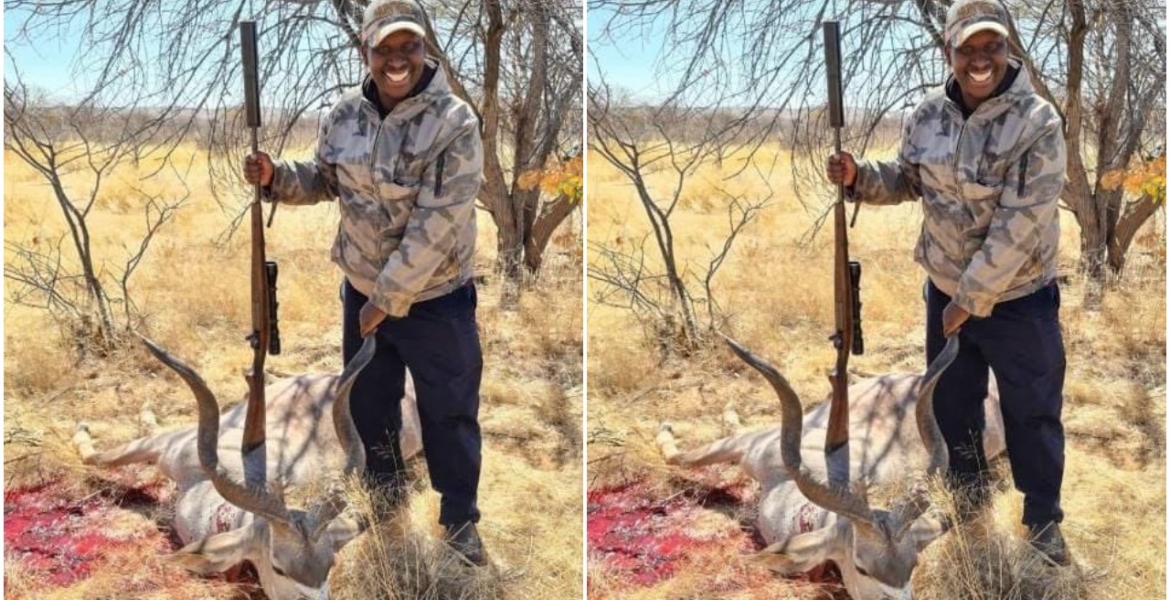 Kenyan ambassador to Namibia Benjamin Langat has come under heavy criticism for allegedly engaging in game hunting.
This comes after a photo of the diplomat posing with a slain Greater Kudu surfaced on social media on Monday, triggering outrage.
The photo shows Langat, who is wearing a jungle jacket, black trousers, and a cap, holding his rifle in one hand while the other is holding his kill by its horn.
Kenyans online expressed their displeasure at the needless death of the innocent animal and called for Langat's dismissal for 'embarrassing' the country. Kenya prides itself as a sanctuary for animals, endangered or not.
They argued that being Kenya's ambassador, he ought to hold the same values of his country during his service abroad.
Although Namibia allows game hunting, wanton killing of wild animals has been illegal in Kenya since 1977.
Kenya has strict anti-poaching laws aimed at deterring illegal trading in ivory, elephant tusks, rhino horns among other animal trophies.
Comments