Gabon Review
Désiré-Clitandre Dzonteu,
July 6, 2021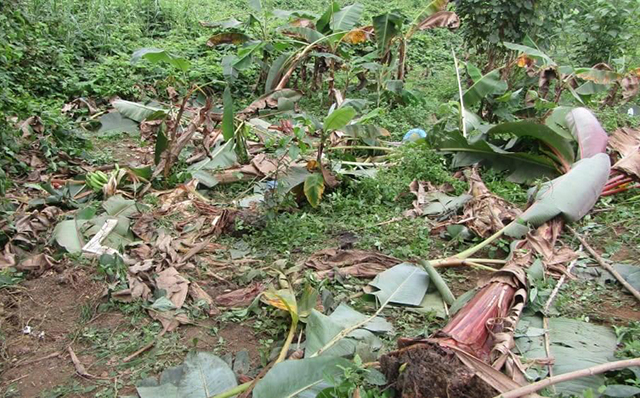 During the night of July 4 to 5, in Dourouni, a district of the first arrondissement of the commune of Mouila, a family spent "a bad quarter of an hour" due to the unexpected arrival of pachyderms around their home. Indeed, taking advantage of a power cut that plunged this area into darkness, the elephants destroyed all the crops around the house. This situation was strongly decried by the population; it revives the human-wildlife conflict that has already been the source of demonstrations, in particular in Mékambo in Ogooué-Ivindo.
According to a witness, "last Saturday will remain an unforgettable date for Alain Mombo". A herd of elephants arrived for an hour behind the home of the unfortunate, destroying its banana trees and several other food crops.
This is not the first time that animals have arrived in town, in Mouila. "Almost two years ago," continues the witness, "a buffalo, then a monkey arrived as far as the main asphalt road. They ended up in the local residents' pots," said the witness with a touch of humor.
The fact brings the problematic man-fauna up to date. From now on, underline several sources in Mouila, in Dourouni, the populations live with fear in the belly, because this is not the first time that pachyderms arrive very close to the dwellings.The population relies on the government all the more so, as laws protect the pachyderms. "Les Eaux et Forêts, come and take your children. They are more protected than humans", some say ironically.