Al Wihda
https://www.alwihdainfo.com/Cote-d-Ivoire-Cinq-trafiquants-arretes-avec-60-defenses_a101033.html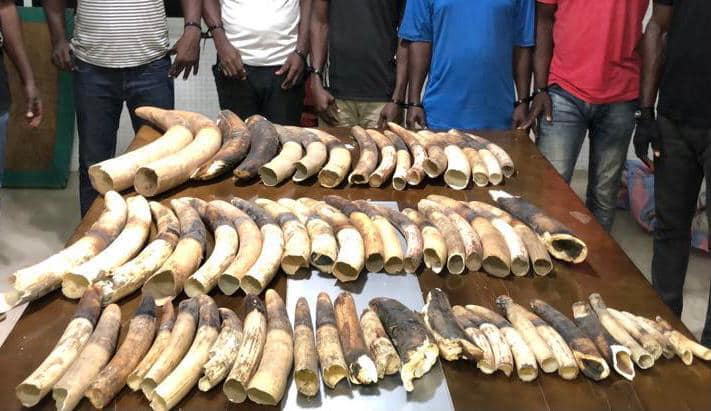 Abraham Ndjana Modo, Alwihda Info |
March 3, 2021
See link for photo. 
Thanks to the collaboration of the NGO AIGLE Côte d'Ivoire, five traffickers were arrested with 60 tusks, in the east of the country, near the border with Ghana.
Most of the tusks came from very young elephants, some even freshly killed.
The 30 slaughtered elephants are the work of a regular extermination of elephants, generated by an illegal network.
The operation which led to the arrest of the wildlife traffickers was carried out thanks to the special unit of the UCT and the authorities in charge of wildlife. It turned out to be quite a fight, as the traffickers attempted to violently attack the unit.
The main trafficker is from Burkina Faso and has connections to Ghana and Togo.
This is a criminal network that has remained unknown until now.
The operation showed excellent teamwork which entered into a new dynamic aimed at effectively combating wildlife crim