Africa Geographic
 June 30, 2020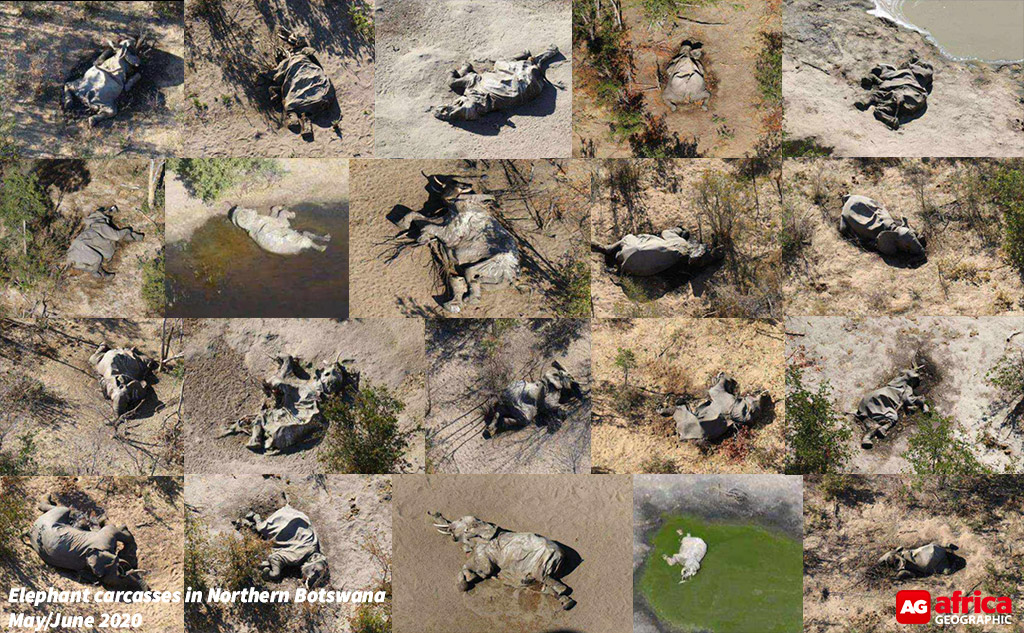 It's no secret that 
elephants have been dying
 in northern Botswana during the last few months and that samples taken from carcasses by government officials have yet to shed light on the cause of death.
Rather than add to the speculation already out there about the cause/s of death and why the sample results are not yet available, we contacted various trusted sources to compile this list of known details/observations
THIS IS WHAT WE KNOW:
The first reported elephant deaths were in March 2020, with higher volumes reported from May onwards;
The death toll has now risen to approximately 400 elephants of both sexes and all ages;
Most carcasses are in the NG11 area, near the village of Seronga on the northern fringes of the Okavango Delta. Read this account of the impacts of elephants on people living in the area: Life with Elephants;
30% of deaths occurred in the last two weeks and 70% about one month or more ago;
Tusks have not been removed from the dead elephants and carcasses show no sign of having been chopped to extract the ivory;
Some elephants died in an upright position, suggesting a sudden death;
70% of the carcasses were seen near waterholes/pans;
There have been no reports of similar deaths in Namibia – a short distance north of NG11;
Live elephants near water sources were observed to be lethargic and disoriented, and some appeared to have little control over their legs. One was seen wandering in circles;
A dead horse was seen in one waterhole/pan;
No other species carcasses have been seen in the area, and vultures feasting on the elephant carcasses appear unaffected.
Note: None of the images used in this story contains locational data, and so they cannot be used by those wishing to collect ivory illegally.