New Vision (Uganda)
Added 2nd June 2020 05:52 PM
The suspects were arrested following a tip-off from COVID-19 threatened neighbors who suspected they had escaped from quarantine.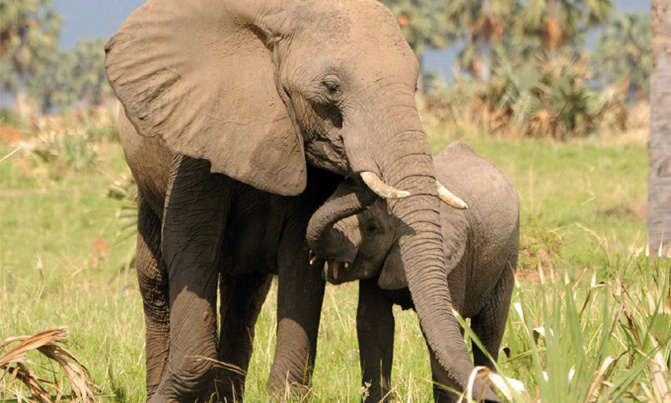 By Titus Kakembo
CRIME|WILDLIFE|COURT|CHINA|UGANDA
Seven suspects found in possession of ten dried penises of elephants valued at sh17b, six tortoises valued at sh22m, and pangolin scales worth sh5m have been denied bail by the Buganda Road Court Magistrate, Miriam Okello.
Hyan Jian 42, Mao Xhe Ming 37, Mao Ya Jan 33, Li Ren Zhe 28, and Li Jin Ming 50, were denied bail during a televised hearing translated in Chinese and English on Tuesday after their defense allegedly produced suspicious sureties and documents.
The defense team comprised; Mapenje Andrew, Alvin Jabo, Benard Mutyaba, Henry Kunja, and Peter Kimaje.
The suspects were arrested following a tip-off from COVID-19 threatened neighbors who suspected they had escaped from quarantine.
The Uganda Police swung into action when they stormed their residence in Kireka along Kamuli road, where they were found in the possession of various items that implicate them in breaking Article 26 of Wildlife Act.
According to the Uganda Wild Life (UWA) lawyer, Annet Tuhaisomwe, with the new UWA Act, a person who without a permit, hunts, molests or reduces into possession of the protected specimen or is found with, sells, buys, transfers or accepts the transfer of protected specimen commits an offense and shall on conviction, be liable to a maximum of a fine of between sh200m -sh20b, a jail term or both.
"The Wildlife taskforce is seeing a growing demand for other parts of animals like trunks, feet, even the penis, to be used in traditional medicine. The hide which is believed to be a remedy for eczema, is particularly in demand," said another UWA lawyer, Blair Atwebarebeire.
"Despite the ivory ban imposed by the Chinese government earlier this year, ivory globally remains the most valuable part of the elephant," he said.
Most elephants are killed in protected areas but recent killings have also been reported in neighboring countries trapped in civil wars.
"They use Uganda as a transit route," says Uganda Wildlife Education Center (UWEC) Executive Director, James Musinguzi.  "Two of the salvaged cub elephants are from Hamunkungu in Queen Elizabeth National Park. Either they lost their mothers, or they were orphaned."
When needed, female elephants (cows) help each other look after their calves. Babysitting other females' calves is important for elephant development and young females are taught how to look after the young, and the calves are shown how it's done.
"The survival rate of a calf greatly increases when more females are present and willing to take care of it," says Musinguzi.