A cosmetic act of symbolism that will do nothing to help curb the illegal ivory trade. Taking out seized ivory only encourages more poaching. A media stunt that may backfire. KS
Expresso
Carla Thomas,
September 20, 2019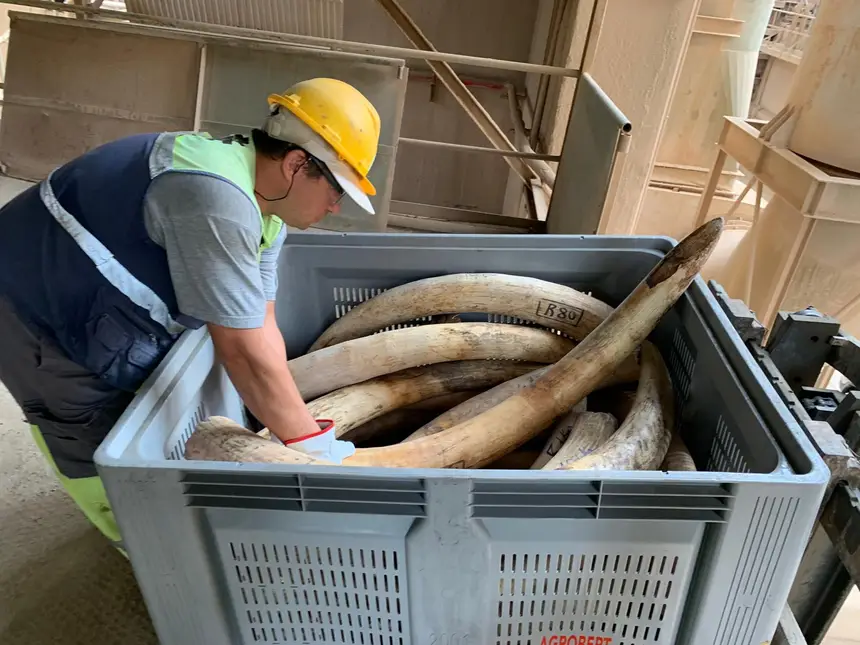 Institute for Nature Conservation and Judicial Police destroyed 1,500 pounds of illegal ivory in SECIL's cement plant in Outão.
Seized as part of a Judicial Police (PJ) operation carried out about two years ago, 1500 kilograms of ivory were eventually destroyed in the Outão cement kilns in Arrábida, this Friday. The illegal material, mostly African and Asian elephant tusks, had been detected by law enforcement officials during a drug-related action.
In the case of parts of animals included in the annexes to the Convention on International Trade in Endangered Species of Wild Fauna and Flora (CITES), the destruction action involved the involvement of the Institute for the Conservation of Nature and Forests (ICNF), which is the CITES authority in Portugal.
"International trade in elephant ivory is prohibited, with strictly limited exemptions" according to this international convention, which still has stricter rules in Europe, says the ICNF. All material seized under CITES must be destroyed as a way of discouraging international trade in protected species and combating poaching.
With the collaboration of the SECIL company, the 1500 kilograms of ivory ended up ground in the quarry and mixed with stone and clinker to make cement.
https://expresso.pt/sociedade/2019-09-20-Marfim-ilegal-foi-transformado-em-cimento-em-fabrica-da-Arrabida