Wired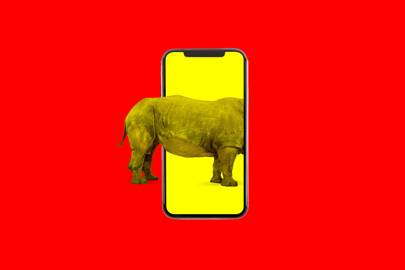 Fading classical Greek statues pose dramatically along the entrance to the Blue Shield casino in the region of Bokeo, a 10,000-hectare special economic zone in northern Laos, dubbed by some as a lawless "Sin City".
Owned by the notorious Hong Kong firm Kings Romans since 2007, a sense of tarnished grandeur lingers over the entire complex, which is three times the size of Macau, and home to a slew of hotels and shops, a zoo, a shooting range and thousands of immigrant workers who live in spartan, on-site dormitories.
Most visitors drive from the nearby Chinese province of Yunnan, or fly to northern Thailand and cross the Mekong river on speedboats, to wager piles of money in air-conditioned silence for 24 hours a day, seven days a week. Such is the Sinophone influence that clocks run on Beijing time – one hour ahead of Laos, many shops only accept payment in Chinese yuan or Thai baht, and the lingua franca is Mandarin.
As though Blade Runner was transposed to the Laotian jungle, Bokeo's neon-lit backstreets simmer with all kinds of vice. The global narcotics business has a foothold in this hinterland, known as the Golden Triangle, where Thailand, Laos and Myanmar meet. Skull and crossbones posters plastered all across town warn against deadly heroin addiction.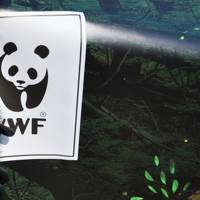 But the region is also a hotbed for the illegal wildlife trade, which smuggles rare species from Asia and Africa for eye-catching profit. As well as the gambling, brothels, and drugs, Chinese tourists have an appetite for endangered animal products: elephant tusks, bear paws, pangolin scales, and the iconic orange and black-striped skins of tigers are the order of the day.
"This is not an ordinary place," says one female casino worker, scurrying along to work.
A 2015 report by the Environmental Investigation Agency (EIA) called Bokeo "a lawless playground" that functioned as a kind of "illegal wildlife supermarket". An investigation by the NGO found boutiques selling ivory and tiger skins, a restaurant with caged bear cubs available to cook on request and tiger bone wine, known as Hu Gu Jiu, in a huge alcohol-filled tank containing an entire tiger skeleton.
Under the Convention on International Trade in Endangered Species of Wild Fauna and Flora (CITES), an international wildlife agreement that Laos joined in 2004, trade of these animal products is illegal.
But while the tropical heat and bloodlusting mosquitoes remain, much has, at least superficially, changed since then. On top of the animal rights exposés, last January the area was hit by sanctions from the US, which froze all assets under its jurisdiction and identified four key individuals, including casino owner Zhao Wei, as part of a network that engaged in "horrendous illicit activities" including drugs production, child prostitution, and wildlife trafficking.
Gone are the cages and crowds. Shopkeepers are more often than not frightened at the mention of certain keywords. Old habits die hard, however, and restaurants still serve up their special "jungle menu" when asked and the sight of clients wearing clothes emblazoned with tiger imagery is telling. Even the Blue Shield casino's pea green gambling tables are marked with the name of this near-extinct animal. But with a smartphone, you can see much more.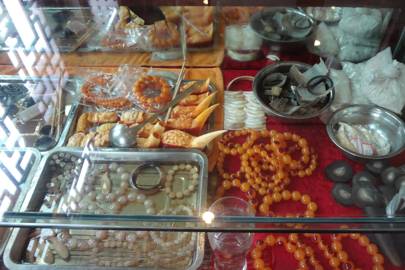 "It's changed, it's not as open as it was," says Debbie Banks, campaign leader for tiger and wildlife crime at the Environmental Investigation Agency. "But I would say it's gone under the counter – not underground. These illegal traders and wildlife criminals are all using social media, whether it's WeChat, or Facebook, or Zalo. Once you connect with them, there's a world of wildlife products."
Perhaps the leading figure in the battle against wildlife trafficking, Banks, a zoologist by training, has spent more than two decades uncovering the trade in Europe, the USA and Japan, led key investigations in China and Tibet in 2005 and then Bokeo, Laos in 2015.
"We witnessed a cosmetic law enforcement response to our findings," she says of the latter. "In 2014 or 2015, I could walk about the special economic zone and see tiger skins, stuffed tigers, ivory tusks, ivory carvings, rhino horn shavings, menus with sauteed tiger meat and bone wine. But no one was actually prosecuted or arrested. No investigation was conducted to determine the origin of the tiger skin."
There are now fewer than 4,000 wild tigers remaining in the world, down from 100,000 in 1900, according to census data held by the World Wildlife Fund (WWF) and the Global Tiger Forum. Wild populations in Cambodia, Laos and Vietnam are considered to be "functionally extinct", and Myanmar is estimated to have as few as 20 left.
Poaching is behind the decimation of their numbers, largely due to rocketing demand from China, where some people consider wearing, displaying, or consuming tiger products a coveted status symbol. Years of double-digit growth has equipped China's middle class with money to spend.
"In the past, animal products were used for medicine to treat ailments," says Grace Gabriel, the International Fund for Animal Welfare's regional director for Asia. "But it's increasingly used as a sign of status and to demonstrate wealth."
Tiger bones are ground into a paste for traditional medicine, or broiled to make luxury wine. Skins are used as rugs, wall-hangings or as furniture upholstery. Meat is cooked and served at restaurants. Taxidermy specimens decorate homes, and are said to often be used as non-monetary bribes for police and military officials.
Buyers also have a taste for Asian black bears, whose bile is considered medicinal, while the helmeted hornbill is harvested as an ivory substitute, and the scales of a small anteater known as the pangolin, which has become the most trafficked mammal in the world, are believed to be a potent cure for ailments. A record eight tonnes of pangolin scales were seized from a shipping container in Hong Kong this month.
On the supply side, the incentives are obvious. A pair of illegal rhino horns can be bought for $167 in Africa, according to research by international wildlife investigators. Once carved and delivered to the right market, they could be worth some $60,000 – 400 times the original price. The illegal wildlife trade is worth an estimated $20 billion, according to the WWF.
These transnational trafficking routes often pass through Laos, which shares somewhat porous borders with China, Vietnam, and Thailand. Jaguar is poached from Latin America and lion from Africa to be sold as tiger at places like the San Jiang market in the Laotian capital Vientiane. "Laos is a crucial part of the supply chain," says Steven Galster, director of the Bangkok-based Freeland Foundation. But the country has received several sanctions for failing to enforce CITES regulations.
"It's a systemic problem," says a wildlife expert in southeast Asia, who spoke on the condition of anonymity. "There's no proactivity, follow-through or long term planning by the Laos government."
Another potentially greater issue is that traffickers are adopting more sophisticated methods. "Most shops hide their products, do deals behind closed doors and have exclusive meetings with tourist groups," the expert adds. "We need to monitor the social media accounts now. I know dozens of WeChat accounts with illegal products for sale. Every week they'll show stock. There are so many rhino horns."
Decades of unprecedented growth in an age of affordable technology has transformed China in a way no other society has been before. In 2008, wildlife traders used e-commerce platforms such as Taobao, China's equivalent of Amazon, but experts say that around 2012 there was a shift to social media.