Independent (UK)
"Expand this new conservation funding model across Africa" – Kamuntu
Prof. Ephraim Kamuntu, Uganda's Minister for Tourism, Wildlife and Antiquities, advises others to follow new conservation and tourism investment process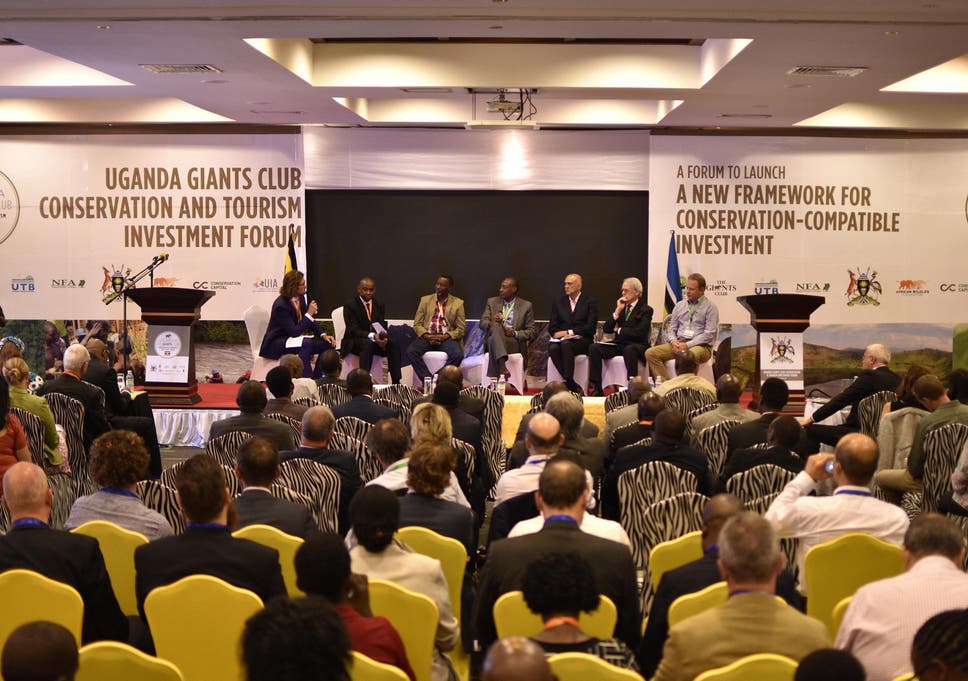 Anyone who has visited Uganda will tell you that it is one of Africa's most welcoming and friendly countries, with some of its most beautiful landscapes, and incredible and uncrowded wilderness areas.
In our National Parks, Wildlife Reserves, and Forest Reserves, we host the Big Five, the animals most visitors on safari want to see: the lion, the leopard, the elephant, the buffalo and the rhino. We have one of the world's last remaining populations of mountain gorillas. In Lake Victoria, we have so many marine species.
But all of this requires a huge amount of funding to protect. I am currently in Britain for the London Conference on the Illegal Wildlife Trade, with His Excellency the President of Uganda, Yoweri Museveni.
At a meeting today with international financiers at the House of Lords, we will be discussing an innovative new mechanism Uganda has helped pioneer, to unlock potentially game-changing sources of revenue to protect conservation areas and boost local and national economies. We hope others will follow our lead.
Inadequate funding is the one of the greatest constraints in Uganda's development effort, for all activities including health, schooling, infrastructure, but also for its protected area management.
Worse still is the level of poverty of the local communities neighbouring the protected areas. Communities sleeping hungry and lacking medicine will be tempted to poach animals in their neighbourhood.
Similarly, the impact of climate change has affected the natural habitats of the wildlife resulting in animals moving out of the protected areas to look for fodder and causing human-wildlife conflicts. Illegal wildlife trade then becomes a big temptation for the communities.
Therefore, a lot of resources are required to address these and other challenges. Strategic investments in conservation and tourism are one way in which to raise the necessary funds to support the management of protected areas.
A year ago, with the Giants Club, an initiative of the international conservation organisation Space for Giants, Uganda hosted its first Conservation and Tourism Investment Forum.
The Forum was a launch pad that showcased the tourism and conservation investment opportunities of Uganda to global conservation and tourism investors. Integral to it was independent assessment of which protected areas would benefit most from new conservation-compatible enterprise.
A specialist delivery unit was established dedicated to streamlining investors' engagement with our Government, and upholding the highest international standards of financial transparency and good governance.
The Forum, held in Kampala in October 2017, aimed to attract high-end conservation and tourism investments that would not only attract high-spending tourists, but also support innovative community conservation approaches to generate resources to support the livelihoods of people living around protected areas.
The process has so far gone very well. At the first call, we received 20 expressions of interest out of which 11 have been invited to submit detailed investment plans and proposals by mid-December.
The process has also involved a robust process of reviewing tourism zoning plans for the different protected areas to address the needs of the potential investors without compromising the conservation values of these areas.
Our partners at the Giants Club report that other countries, initially Gabon but perhaps many more across Africa, are interested to learn from Uganda's experience.
Let me say this: I would definitely recommend this model to other countries seeking investments in protected estates. All developing countries have similar challenges of addressing community livelihoods to ensure sustainable conservation.
This model is expected to generate the much needed resources not only for supporting park conservation activities but also improving community livelihoods. The future of protected areas depends on better livelihoods for communities that live around these protected areas and are the first line of protection for wildlife.
The Giants Club is an initiative of Space for Giants – www.spaceforgiants.org – of which Evgeny Lebedev, the owner of The Independent, is patron.