Another PR job for the British army that avoids going into the real issues of anti-poaching and the severe dangers of militarisation. Any coincidence that Prince Harry is Presideny of African Parks?. KS
Animal poaching: British soldiers' Malawi mission to stop poachers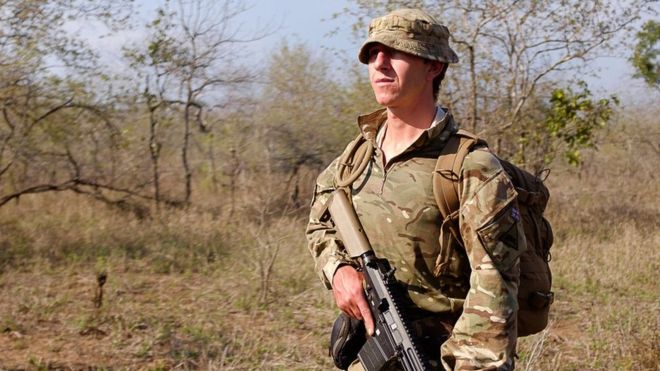 The Majete Wildlife Reserve sits in a large basin in the south of Malawi, and the roads that lead there are busy at 6am.
Not with vehicles, but with endless cyclists as Malawians make the most of the low light and cooler air to start their days.
The appearance of two British Army 4x4s turns heads as they leave the sights and smells of the villages, and head into the bush.
Lance Corporal Chad Spalding is one of those on board.
The 23-year-old is about to spend the next few days with local rangers Boston Phiri, who's pretty new to the job, and Retief Chomali, with ten years' experience.
"You don't really have time to think," explains Chad. "Most of the time you're concentrating on the environment itself.
"You're constantly looking, watching dangerous game, anything that might sneak up on you."
Chad, who's originally from Zimbabwe, is one of 14 British soldiers in Malawi trying to help stop poaching. Ministers announced the British Army's involvement after a successful pilot last year.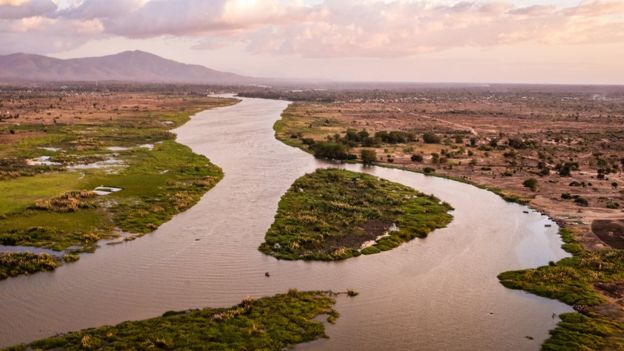 Chad says the wildlife and the environment are important to him and he feels a sense of responsibility to make sure that others get to experience them.
"If we start chopping down trees and killing animals what will be left for future generations? Just a bunch of pictures in a book," he reflects.
Chad remembers working with lions when he was growing up on a project in Gonarezhou, Zimbabwe.
"After I'd seen the wildlife and what it's actually like out in the bush, I just really really bit into it. As soon as this came across the table, I took it straight away.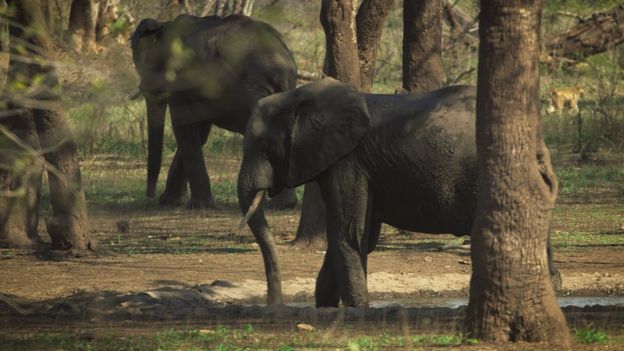 The illegal wildlife trade is a big business, thought to be worth £17bn a year worldwide. A rhino horn is more expensive than cocaine, heroin or gold.
In the last 50 years global black rhino numbers have dropped from 70,000 to 5,500, African Parks says. The organisation runs the Majete Reserve and two others in Malawi.
"Most jobs out here don't pay well, whereas if they get a rhino horn it's a pretty big pay day," Chad says.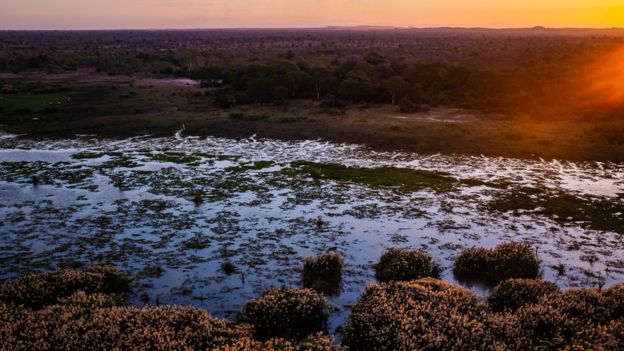 "I know in Zimbabwe, South Africa, Mozambique, Tanzania there's quite a lot of heavy poaching.
"Most of the poaching that goes on is organised by higher syndicates which are funding these operations and equipping the poachers with better weapons to be able to defeat the rangers.
"Which is making it a lot hard for the rangers to keep up with the funding they've got. For now the rangers seem to be winning, let's hope it stays that way."
The military-style approach, along with tougher sentences, seems to be working for now though.
No elephants or rhinos have been poached in Majete for 15 years.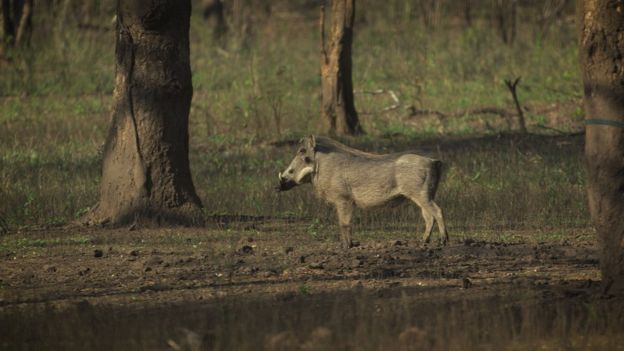 Chad knows what he would say to a poacher if he met one though.
"I would ask his reasons for doing it, and what he thinks the consequences will be if he does get caught.
"It's not a matter of if he gets caught it's a matter of when he gets caught. If he does carry on he is going to get caught, and he will go to jail."