South China Morning Post
HK$2.7 million worth of ivory seized by Hong Kong customs in joint operation with mainland Chinese authorities
Eight people are arrested including alleged mastermind of the scheme
PUBLISHED : Wednesday, 04 July, 2018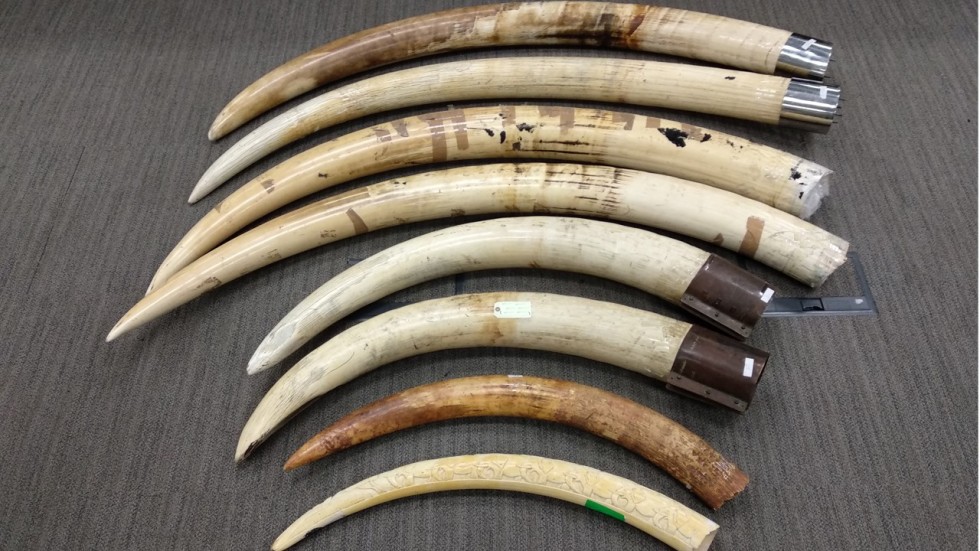 More than HK$2.7 million (US$344,000) worth of ivory has been seized by Hong Kong customs officers near the city's boundary with mainland China, in a joint operation with their counterparts north of the border.
The raid followed an investigation by mainland authorities into a suspected ivory-smuggling syndicate, a spokesman for Hong Kong's Customs and Excise Department said on Tuesday.
Mainland officers first acted on their probe on June 25 by seizing 47kg of suspected ivory and arresting six people.
Then, on Monday, Hong Kong customs officers raided a warehouse used by the syndicate in San Tin near Lok Ma Chau, where they recovered about 277kg with an estimated market value of HK$2.77 million.
Eight people, aged between 22 and 60, were arrested, including the alleged mastermind of the scheme.
Under Hong Kong's Protection of Endangered Species of Animals and Plants Ordinance, anyone found guilty of importing or exporting an endangered species without a licence is liable to a fine of HK$10 million and imprisonment for 10 years.
In July last year, Hong Kong customs arrested a man and two women after the city's biggest ivory haul in 30 years. Some 7.2 tonnes of tusks were seized in that operation, with an estimated street value of HK$72 million. The smuggling ring had attempted to hide the illegal ivory in a refrigerated container sent from Malaysia and covered with frozen fish.