Citizen (South Africa)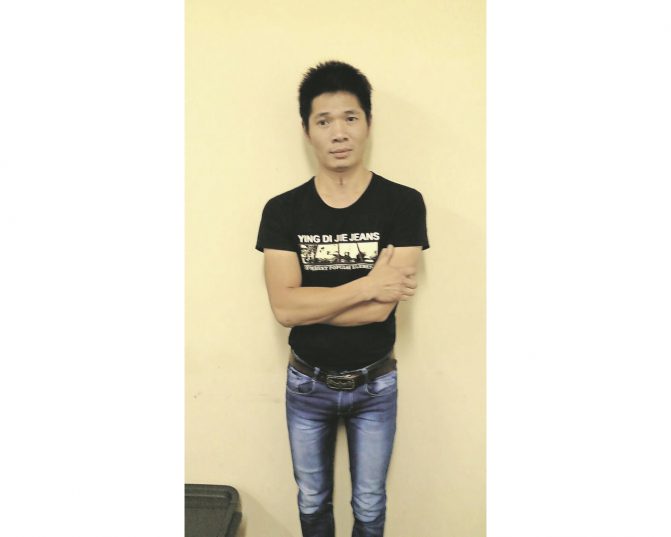 A rare victory was achieved for SA's endangered rhinos in Middelburg's Regional Court on Thursday.
This after he was found in possession of a white rhino horn illegally bought from Ubhetyan O Africa owner Mr Deon Cornelius.
The court ordered that police are to remain in possession of Fenc's passport until the debt is paid by no later than 28 February 2018.
Because Fenc had previous convictions for possession of suspected stolen property in 2013 and possession of rhino horn in 2015, specialist state prosecutor Ms Ansie Venter argued for harsh sanctions to be imposed.
He was consequently further sentenced to a R60 000 fine or 6 months imprisonment as well as 18 months wholly suspended for five years for illegally purchasing the horn.
Fenc was sentenced on Thursday alongside Liu Li Hong who was found with him in his car after purchasing the horn from Cornelius, after a tip off from a farmer.
Methamphetamine was found in the car, for which Hong pled guilty to alongside being in South Africa illegally on Thursday.
She was also found guilty on possession of fresh illegal ivory, after freshly harvested pieces of ivory was found in the room she was renting in Mabopane after her arrest.
Hong was sentenced to R60 000 for the possession of ivory and received a further three months imprisonment, suspended for five years, for the possession of the tusks and for being in the country illegally.
Her troubles however didn't end there, as Home Affairs officials were waiting for her inside court E to take her into custody and arrange for her deportation alongside her son (3).
Fenc was introduced to Cornelius by a Free State couple, Jozeph Albertus du Plessis (70) and his wife Susanna Johanna du Plessis, after Cornelius contacted them earlier to assist him with obtaining the necessary selling permits.
The process however took too long for Cornelius' liking and he proceeded with the sale without the necessary permits.
The couple also entered plea agreements and were found guilty alongside Fenct for the illegal purchase of rhino horn.
They were sentenced to a R20 000 fine each, or two years in jail for their part in facilitating the sale.
The Du Plessis couple went to Ubhetyan with Fenc on January 3, where five rhino horns were purchased illegally for R500 000.
Fenct later returned without the Du Plessis couple, accompanied by Hong, to purchase a sixth horn for R170 000.
Sadly, the fist five horns could not be retrieved. The horns were harvested legally. Cornelius has a permit to stockpile horns, but not to sell them.
Cornelius' case was split from the rest of the accused. He will appear in court again in March.
https://citizen.co.za/news/news-africa/1753504/centrafrique-rdcongo-afrique-faune-environnement-animaux-conflit/embed/#?secret=3d4RWfNJrl