This is very, very sad and a huge indictment of Tanzania's inability to deal with the poaching gangs, criminal syndicates and corruption that has led to mass poaching of elephants and Dar es Salaam's role as a major smuggling hub for wildlife, drugs and other commodities. Decades of corruption leading right to the top echelons of the ruling Chama cha Mapinduzi,  to senior government ministers in recent governments, civil servants, wildlife officials, the army and the police, not to mention corrupt or subservient attitudes towards corrupt Chinese business people, traders and even diplomats, have led to this situation. Those who fight against the corruption and for clean government, efficient wildlife protection and anti-poaching pay with their lives or are forced to leave to protect themselves and their familities. Wayne Lotter stayed and was working hard to make changes for the better along with equally brave Tanzanians. KS
Times
Wayne Lotter, the conservationist who caught elephant poachers, is shot dead in Tanzania
A South African conservationist credited with turning the tide against elephant poaching in Tanzania has been shot dead by suspected poachers who forced his taxi off the road in the capital, Dar es Salaam.
Wayne Lotter, 51, pioneered intelligence-led anti-poaching efforts that had helped in the arrest of more than a thousand people, the jailing of more than 300 and the dismantling of several large-scale trafficking syndicates over the past two years.
He was killed on Wednesday night as he was travelling from the airport to his hotel. Two men opened the door of his taxi and shot him before stealing his laptop. He had received death threats before the attack.
Azzedine Downes, chief executive of the International Fund for Animal Welfare, said that he was "absolutely shocked" by the murder of one of "Africa's leading conservationists". He added: "He was a larger than life character, seriously committed to ending the slaughter of Africa's wildlife but with a sense of humour second to none."
Tanzania lost two thirds of its elephant population between 2009 and 2014 because of rampant poaching and wildlife trafficking, which was able to thrive because of government corruption and in some cases complicity.
Mr Lotter co-founded the Pams Foundation, an NGO that works across several African countries to clamp down on wildlife crime, particularly concerning elephants. It has financed, supported and equipped anti-poaching teams as well as paying for sniffer dogs and handlers, and backing investigators and prosecutors. Mr Lotter also co-wrote a training manual aimed at reducing deaths among wildlife rangers, and helped to introduce barriers of bees and chillies to reduce conflict between elephants and local communities, meaning that they were less likely to support poachers living among them.
"Poachers spend 80 per cent of their time outside in these communities," he said in a 2014 interview. "They talk among their friends and that's where we focus on catching them. You have to have people infiltrating those areas . . . just mingling."
Pams' partnership with Tanzania's new anti-poaching outfit, the National and Transnational Serious Crimes Investigation Unit, has led to the detention of a number of alleged ivory trafficking kingpins including the Chinese pensioner Yang Feng Glan, who was dubbed the Ivory Queen and accused of leading one of Africa's biggest ivory smuggling rings, responsible for sending more than 700 elephant tusks worth £1.7 million from Tanzania to the Far East. She denies the charges and is at present on trial.
Pams was also involved in the hunt for, and jailing of, Boniface Mariango, aka The Devil, who was accused of running as many as 14 trafficking gangs across east Africa and featured in the Netflix documentary The Ivory Game, produced by Leonardo DiCaprio.
In a statement last night, Pams said it was "heartbroken" to lose its driving force but vowed to continue his work.
Other wildlife groups also paid tribute to Mr Lotter, a former game ranger at Kruger National Park. The Elephant Crisis Fund said he had been "a powerful force taking on the Tanzanian ivory trafficking cartels".
Mr Lotter is survived by his wife Inge and the couple's two grown-up daughters. Mrs Lotter posted a picture of the couple with their children on Facebook, writing: "Forever in my heart."
Club of Mozambique/Guardian
Wayne Lotter: Leading elephant conservationist shot dead in Tanzania
10:28 CAT | 17 Aug 2017
0 CommentsPrintShare
Wayne Lotter, founding member of the PAMS conservation NGO, had received numerous death threats while battling international ivory-trafficking networks. Photograph: Krissie Klark
The head of an animal conservation NGO who had received numerous death threats has been shot and killed by an unknown gunman in Tanzania.
Wayne Lotter, 51, was shot on Wednesday evening in the Masaki district of the city of Dar es Salaam. The wildlife conservationist was being driven from the airport to his hotel when his taxi was stopped by another vehicle. Two men, one armed with a gun opened his car door and shot him.
Lotter was a director and co-founder of the PAMS Foundation, an NGO that provides conservation and anti-poaching support to communities and governments in Africa. Since starting the organisation in Tanzania in 2009, he had received numerous death threats relating to his work.
Police in Tanzania have launched an investigation into his death.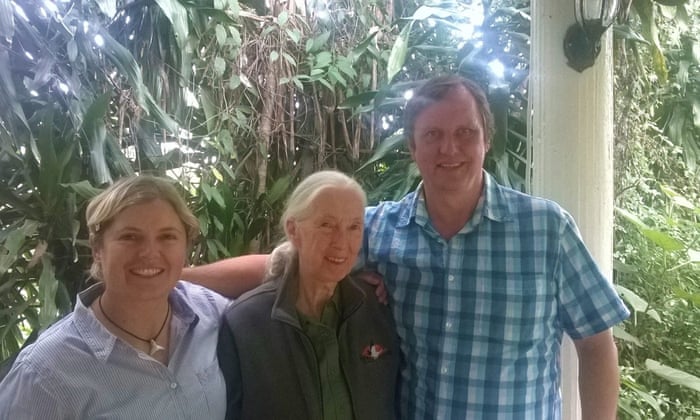 The PAMS Foundation funded and supported Tanzania's elite anti-poaching National and Transnational Serious Crimes Investigation Unit (NTSCIU) which was responsible for arrests of major ivory traffickers including Yang Feng Glan, the so-called "Queen of Ivory" and several other notorious elephant poachers. Since 2012, the unit has arrested more than 2,000 poachers and ivory traffickers and has a conviction rate of 80%. The NTSCIU was recently featured in the Netflix documentary The Ivory Game. In a previous interview, Lotter said he believed its work had helped to reduce poaching rates in Tanzania by at least 50%.
The latest elephant census data suggests that elephant populations fell by 30% in Africa between 2007 and 2014. Tanzania experienced one of the biggest declines in elephant numbers, where the census documented a 60% decrease in the population.
Lotter rarely took credit for PAMS' success in helping reduce poaching rates in Tanzania, and was always quick to credit the work of the communities and agencies he worked with.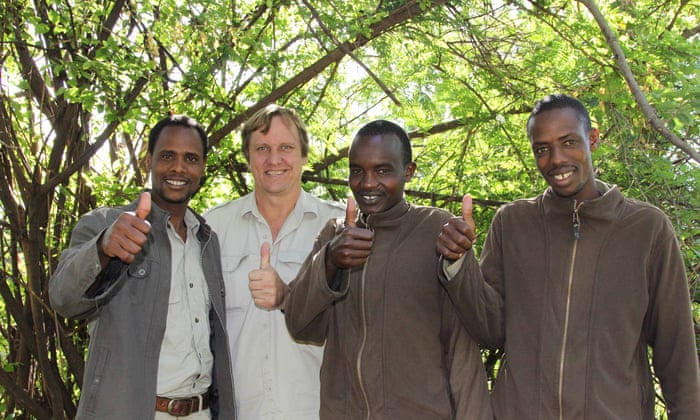 Lotter was a big figure in the international conservation community, having served on the boards of several conservation groups and was the Vice President of the International Ranger Federation. The news of his death has sent the community into mourning. "Wayne was one of Africa's leading and most committed conservationists. He had over two decades worth of experience in wildlife management and conservation, and can be credited as the driving force behind ending the unscrupulous slaughter of Tanzania's elephants," said Azzedine Downes, CEO of the International Fund for Animal Welfare (IFAW).
"Wayne devoted his life to Africa's wildlife. From working as a ranger in his native South Africa as a young man to leading the charge against poaching in Tanzania, Wayne cared deeply about the people and animals that populate this world," read a statement released by the PAMS Foundation team. "Wayne's charm, brilliance and eccentric sense of humour gave him the unique ability to make those around him constantly laugh and smile. He died bravely fighting for the cause he was most passionate about.
"Wayne leaves behind his wife Inge, daughters Cara Jayne and Tamsin, and parents Vera and Charles Lotter. We all grieve with his family, colleagues and friends. His legacy will continue in our work."