News24
2017-01-19 19:00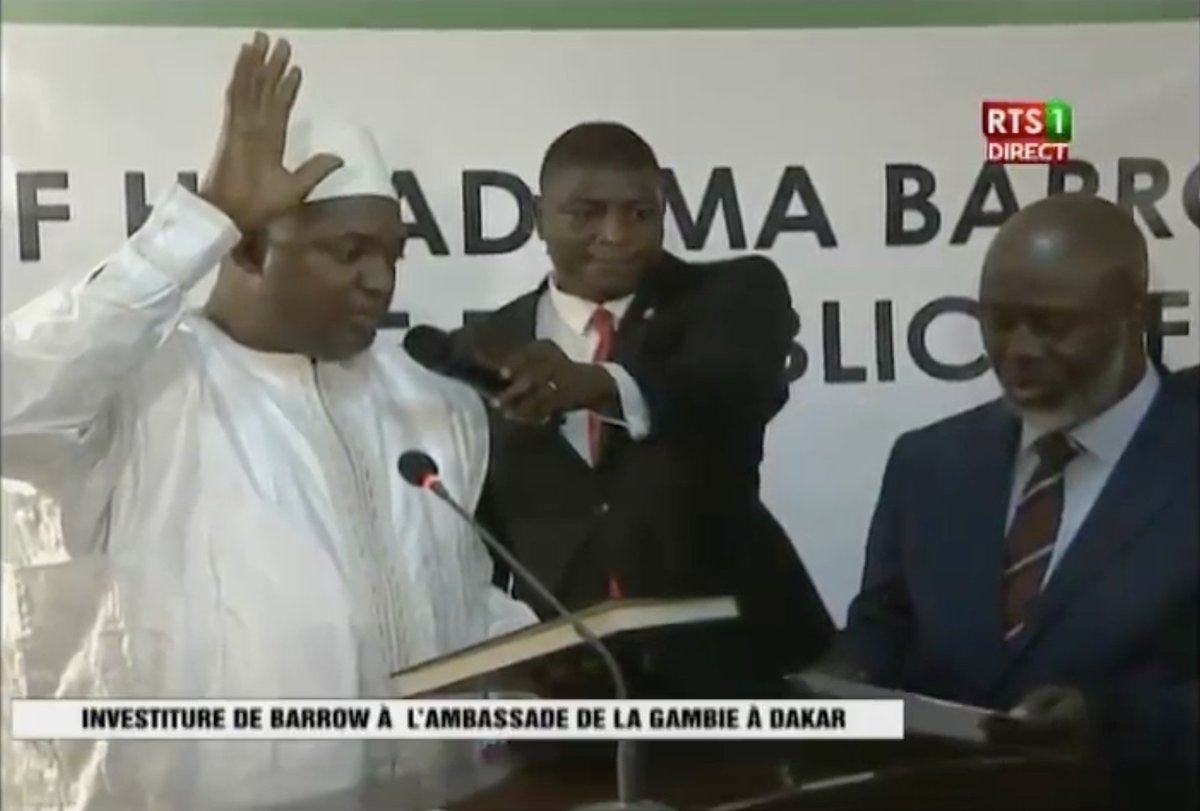 Get the latest details as a military intervention is looming in Gambia following President Yahya Jammeh's refusal to step down after he was defeated in the December 1 elections.
Barrow has officially asked Ecowas, AU and the UN to back the will of the Gambian people.
---
All arms personnel should return to the barracks, Barrow says 
---
Barrow calls on all security forces to remain loyal to the country's constitution 
---
The new president promises constitutional and legal reforms in Gambia
---
Barrow urges national unity,… says there were "no losers" in the elections.
---
Barrow urges all Gambians to accept him as their new president 
---
Barrow delivers his inaugural speech as Gambian president 
---
Barrow just sworn in as the new president of the Gambia
---
Gambia's President-elect Adama Barrow has sent out this tweet – shortly before he was due to take the oath of office at the Gambian embassy in Dakar, Senegal.